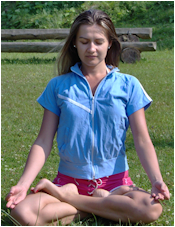 First-Degree Navara Acharya
Sharmini is a First-Degree Navara Acharya (Spiritual Teacher) in Navara.
She was born in 1975 and lives in Romania.
---
Main Teaching Location:
Languages:
Romanian, English, Italian.
Navara background:
First contact with the Navara School was in February 2000, when she entered The Preliminary Level of Practice.
She was admitted at the Basic Levels (First Nita) in the Navara School in February 2006, when she received The Initiation of Entering The Navara School.
Invested as Navara Associate Instructor in December 2007.
Ordained as First-degree Navara Acharya (Spiritual Teacher) in February 2009.
Officially named Navara Acharya for Arad, Romania.
Officially named Mahant Acharya (Spiritual Director) for Arad, Romania.
Accepted at the 2nd Basic Level (2nd Nita) in July 2008.
Member of The Sacred Council of Navara School.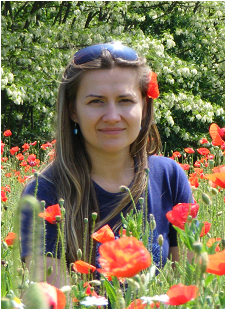 Lifestyle and Holistic/Alternative Medicine:
She gave up meat completely and became a vegetarian in 2003.
Post-graduate License in Acupuncture (L.Ac).
Post-graduate License in Homeopathy.
Initiated in classical Reiki – 4th degree.
Kurama Kokyo Reiki – 2nd degree.
Studies:
Faculty of Dental Medicine.
DMD (Dentist).
License in Pedagogy.
University Assistant (University of Dentistry).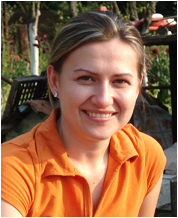 Hobbies:
travelling, skiing, tennis, hiking, naturopathy.
Words of Wisdom:
"Living an ordinary life, one will never know true happiness. The road is long and extremely difficult, but if you truly want to reach the end, God, through His endless mercy will reach out a helping hand towards you.
This helping hand is your spiritual Master. Let yourself completely into the hands of God, guided by your spiritual Master, fill your heart with love for everything in His creation, and in the end you will reach God.
You will realize that, even though it was an extremely difficult path, you were always happy, for He was always close to you, right by your side."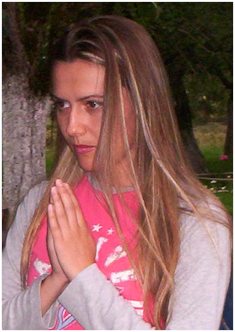 BLESSING TO THE SUPREME GOD NAVARA!
BLESSING TO SHRI GURU NAVARA!
BLESSING TO ALL THE CHILDREN OF NAVARA!