First-Degree Navara Acharya
Kyana is a First-Degree Acharya (Spiritual Teacher) in Navara.
Kyana was born in 1973 in Canada.
---
Main Teaching Location:

Toronto, Canada
Guatemala-City, Guatemala
Languages:
Navara Background:
First contact with the Navara School was in May 2003, when she began the Preliminary Level of teaching.
She was admitted at the Basic Levels (First Nita) in the Navara School in July 2005.
Invested as Associate Instructor in July 2005.
Ordained Yoga Instructor in Classical Yoga in July 2006.
Ordained as First-degree Navara Acharya (Spiritual Teacher) and Yoga Acharya in December 2007.
Accepted at the Second Basic Level (Second Nita) in July 2008.
Member of The Sacred Council of Navara School.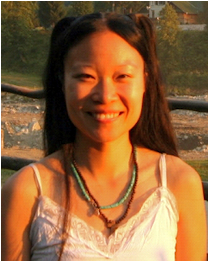 Lifestyle and Holistic/Alternative Medicine:
Gave up meat completely and became a vegetarian in January 1, 2004.
Initiated in all levels in classical Usui Reiki.
Shichidan (7-degree) Reiki (master degree).
Karuna Reiki – 2nd degree.
Seichim Reiki – 2nd degree.
Kurama Kokyo Reiki – 2nd degree.
Bio-energy – 2nd degree.
Initiations in other spiritual schools:
She received initiations in Transcendental Meditation in 1989.
Occupation:
Hobbies:
art: painting, drawing, photography, dancing, singing, drama, music, nature.
Sports:
hiking, biking, swimming.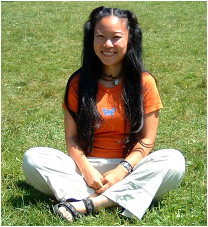 Words of wisdom:
"God is Truth, Love, Beauty, Peace, Bliss and Joy. Deep inside we are truly that and to be more aware of our True selves we need to purify our minds, heart and being, cultivate our virtues, be in harmony, and place the Supreme Being first place in our hearts. Pray, surrender, observe and trust the divine perfection in all things. Learn to open your hearts and fill it with compassion, act, give and love without expectations, be peaceful, joyful, playful and innocent again; and tap into the eternal source of Bliss, feel heaven on earth again, be forever young again, and find your way back home again."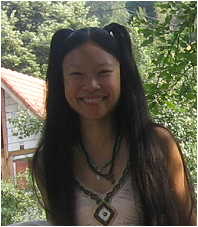 BLESSING TO THE SUPREME GOD NAVARA!
BLESSING TO SHRI GURU NAVARA!
BLESSING TO ALL THE CHILDREN OF NAVARA!