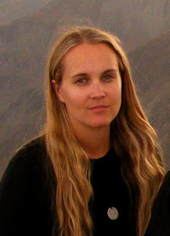 Navara Instructor
Adhipa is a Navara Instructor.
She was born in 1983 in Johannesburg, South Africa and moved to Australia in 1990.
---
Main Teaching Location:
Basic levels in Sydney, Australia
Basic levels in Blue Mountains, Australia
Languages:
Navara background:
First contact with the Navara School was in Jan 2008, when she started The Preliminary Level of Practice.
She was admitted at the Basic Levels (First Nita) in the Navara School in July 2009, when she received The Initiation of Entering The Navara School.
Invested as Navara Associate Instructor in July 2010.
Invested as Navara Instructor in July 2011.
Member of The Sacred Council of Navara School.
Lifestyle and Holistic/Alternative Medicine:
Became vegetarian in July 2009.
Reiki of Seven Levels – 3rd degree.
Seichim – 2nd degree.
Kurama Kokyo Reiki – 2nd degree.
Karuna Reiki – 2nd degree.
Bioenergy healing – 2nd degree.
Studies:
Bachelor of Arts Degree with the University of NSW
Certificate of Master Trainer and Group Exercise Instructor with the Australian Institute of Fitness
Certificate of Outdoor Adventure Leadership, Southern Institute of Technology, NZ
Currently studying Certificate IV Massage Therapy
Hobbies:
Traveling, alternative therapies, the outdoors & outdoor sports, fitness, photography, reading and watching movies
 Words of Wisdom:
"Prostrations at the feet of our Divine Parents! Without Whom the very breath of life would cease to exist; our eternal source of light, love, strength and comfort. We are the children of God- may we not stray far away before realizing our true place amongst our Divine Family."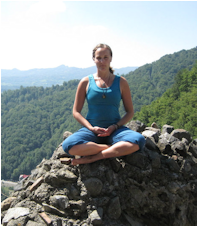 BLESSING TO THE SUPREME GOD NAVARA!
BLESSING TO SHRI GURU NAVARA!
BLESSING TO ALL THE CHILDREN OF NAVARA!