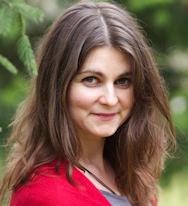 Navara Associate Instructor
Niyami is a Navara Associate Instructor.
She was born in 1974 in Moscow, Russia.
---
Main Teaching Location:
Languages:
Navara background:
First contact with the Navara School was in July 2011, when she started the Small Preliminary Level of Practice.
She was admitted at the Basic Navara Levels (First Nita) in the Navara School in July 2012.
Invested as Navara Associate Instructor in July 2012.
Member of The Sacred Council of Navara School.
Lifestyle and Holistic/Alternative Medicine:
 Studies:
Degree in Museum Management and Art History – Russian State University for the Humanities
Marketing Management in Publishing
Occupation:
Art Teacher for Children ages 3-6
 Hobbies:
Reading, natural healing (essential oils, herbs), family homeopathy, music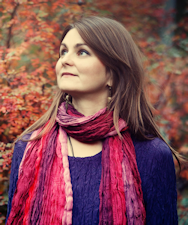 Words of Wisdom:
"Pray to find your Guru and under His guidance learn how to Love and to Serve God truly. And may God bless you!"
 BLESSING TO THE SUPREME GOD NAVARA!
BLESSING TO SHRI GURU NAVARA!
BLESSING TO ALL THE CHILDREN OF NAVARA!