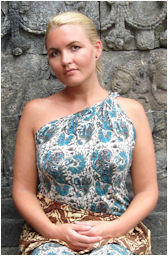 Navara Instructor
Divyani is a Navara Instructor.
She was born in 1974.
---
Main Teaching Location:
Languages:
Navara background:
First contact with the Navara School was in May 2010, when she started the Small Preliminary Level of Practice.
She was admitted at the Basic Navara Levels (First Nita) in the Navara School in July 2011.
Invested as Navara Associate Instructor in July 2011.
Invested as Navara Instructor in July 2012.
Member of The Sacred Council of Navara School.
Lifestyle and Holistic/Alternative Medicine:
Vegetarian since 2010.
Reiki of 7 levels – 2nd degree.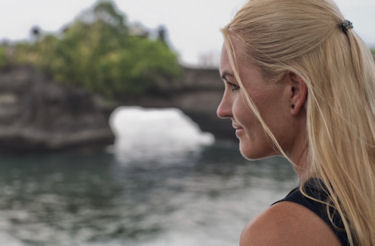 Studies:
Lawyer – Financial University under the Government of Russian Federation.
Environmental Engineer – Moscow University of Civil Engineering
Hobbies:
Reading, painting, skydiving, snowboarding, surfing, ballroom and latin dancing
Words of Wisdom:
"Don't look for Love outside yourself."
"The impossible is possible."
"All your wisdom is within. Make it your gift to the world."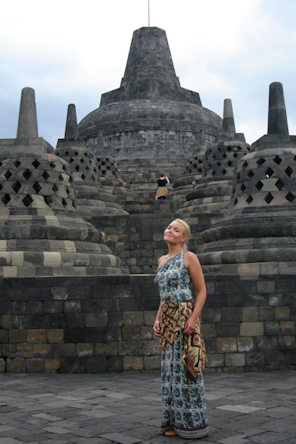 BLESSING TO THE SUPREME GOD NAVARA!
BLESSING TO SHRI GURU NAVARA!
BLESSING TO ALL THE CHILDREN OF NAVARA!