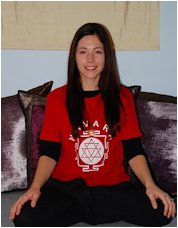 First-Degree Navara Acharya
Chayani is a First-Degree Navara Acharya (Spiritual Teacher) in Navara.
She was born in 1977 in Canada.
---
Main Teaching Location:
Toronto, Canada.
Kitchener/Waterloo, Canada.
Languages:
English, Italian, French.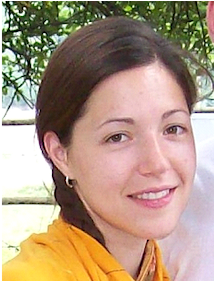 Navara background:
First contact with the Navara School was in May 2007, when she started The Preliminary Level of Practice.
She was admitted at the Basic Levels (First Nita) in the Navara School in July 2008, when she received the Initiation of Entering The Navara School.
Invested as Navara Associate Instructor in July 2008.
Invested as Navara Instructor in July 2009.
Ordained as First-degree Navara Acharya (Spiritual Teacher) in July 2010.
Member of The Sacred Council of Navara School.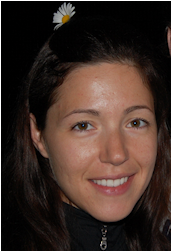 Lifestyle and Holistic/Alternative Medicine:
Having been vegetarian for most of her life, she gave up meat officially in June 2007.
Usui Reiki – Master/Teacher degree.
Reiki of Seven Levels – 3rd degree.
Tummo Reiki – 2nd degree.
Seichim – 2nd degree.
Kurama Kokyo Reiki – 2nd degree.
Karuna Reiki – 2nd degree.
Bioenergy healing – 2nd degree.
Shiatsu
Reflexology
Studies:
Art and Fashion Design
Business Management – Accounting
Occupation:
Executive Administrative Assistant
Hobbies:
reading, sewing, art, photography, hiking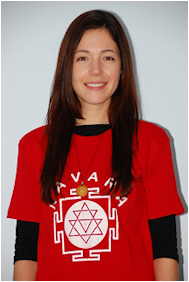 Words of wisdom:
"If we walk on the path towards God with an open heart and mind, we will discover our true, divine and pure nature.
Our soul will feel it has finally found its home; an indescribable love that cannot be expressed by mere words but only felt from deep within our hearts."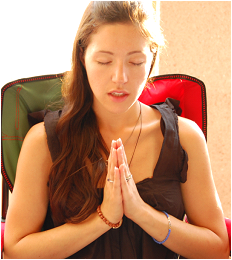 BLESSING TO THE SUPREME GOD NAVARA!
BLESSING TO SHRI GURU NAVARA!
BLESSING TO ALL THE CHILDREN OF NAVARA!