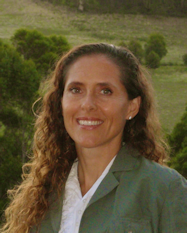 Navara Associate Instructor
We pray for our beloved colleague,
instructor Bhati, who passed away!
May she enjoy the eternal life in the Kingdom of God!
Bhati was a Navara Associate Instructor.
She was born in 1973 and lived and taught Navara in Denmark, West Australia.
Bhati was a very beatiful, extraordinary soul, full of courage!
She came in Navara in 2008 and started to devote herself to God and to the spiritual life, being initiated in important spiritual lineages, like Christianity, Tibetan Buddhism, Hinduism, Yoga, Taoism, etc.
Because she was a special devotee, she received permission to teach in all these traditions, being ordained.
She served God from 2011 to 2017, as an ordained associate instructor in Navara, as a Christian subdeacon in the Christian Church of Navara and also ordained to teach Buddhism and Yoga.
She helped the people in Denmark to evolve spiritually and to go closer to God.
She fought with great courage against the disease and she went to God in 8th of January 2017.
The entire Navara School is praying for her and we are keeping her in our heart, with love!
May she be saved by God and may she enjoy the eternal life in the Kingdom of God!
Words of Wisdom from Bhati:
"We should remember that God is infinite and unlimited, and thus give up our preconceived, limited ideas of how we think God is – letting go of thoughts and expectations of how we expect our Gurus to act, to look and to be, and also, giving up harsh judgements of ourselves, others and the world around us. As we open our hearts and purify our minds through prayer, devotion, surrender and spiritual practice, our perceptions become clearer and we become more capable of recognizing truth. We begin to see that God loves us infinitely and can manifest in our lives in seemingly miraculous ways."
BLESSING TO THE SUPREME GOD NAVARA!
BLESSING TO SHRI GURU NAVARA!
BLESSING TO ALL THE CHILDREN OF NAVARA!