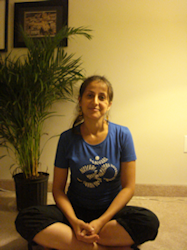 Navara Associate Instructor
Anjani is a Navara Associate Instructor.
She was born in 1972 in Italy and lives in London Ontario Canada.
---
Main Teaching Location:
London, Ontario
Kitchener/Waterloo, Ontario
Languages:
Navara background:
First contact with the Navara School was in June 2010, when she started the Small Preliminary Levels.
She was admitted at the Basic Navara Levels (First Nita) in the Navara School in July 2011.
Invested as Navara Associate Instructor in July 2011.
Member of The Sacred Council of Navara School.
Lifestyle and Holistic/Alternative Medicine:
Vegetarian since 1998
Usui Reiki – Master/Teacher degree
Seichim – 2nd degree
Karuna Reiki – 2nd degree
Kundalini Reiki – 2rd degree
Tummo Reiki – 3rd degree
Imara Reiki – 1st degree
Bioenergy healing – 2nd degree.
Reflexology – 1st degree
Chi Kung – 1st degree
Autogen Training
Stress Management Training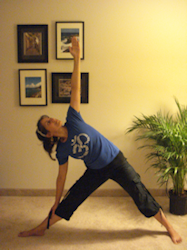 Studies:
Political Science, Universita'degliStudi di Genova, Genova Italy
Profession:
Residential support worker for abused women and children
Hobbies:
photography, outdoors, dance, music, reading, craft-making
Words of Wisdom:
"To realize freedom from this world is to accept our place within Creaton and to honor our relation to all beings."
BLESSING TO THE SUPREME GOD NAVARA!
BLESSING TO SHRI GURU NAVARA!
BLESSING TO ALL THE CHILDREN OF NAVARA!