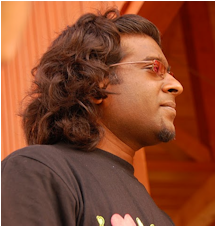 First-Degree Navara Acharya
Anandana is a First-degree Navara Acharya (Spiritual Teacher) in Navara.
He was born in 1976 in Toronto, Canada.
---
Navara background:
First contact with the Navara School was in Nov 2008, when he started The Preliminary Level of Practice.
He was admitted at the Basic Levels (First Nita) in the Navara School in July 2009, when he received The Initiation of Entering The Navara School.
Invested as Navara Associate Instructor in October 2010.
Ordained as First-degree Navara Acharya (Spiritual Teacher) in July 2011.
Member of The Sacred Council of Navara School.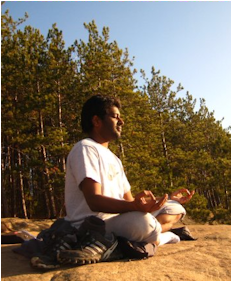 Lifestyle and Holistic/Alternative Medicine:
Became vegetarian in June 2008.
Reiki Master – Reiki of Seven Levels
Classical Usui Reiki – 2nd degree.
Seichim – 2nd degree.
Kurama Kokyo Reiki – 2nd degree.
Karuna Reiki – 2nd degree.
Bioenergy healing – 2nd degree.
Studies:
Electro-Mechanical Engineering Technologist Diploma (Sheridan College)
Environmental/Occupational Health and Safety Program (Ryerson Univ.)
Registered Reiki Practitioner (Canadian Reiki Association)
Occupation:
Field Service Technologist
Reiki Practitioner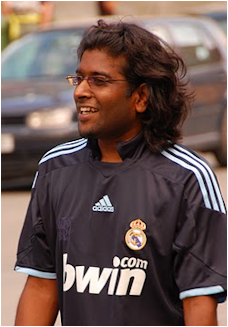 Hobbies:
Airbrush Painting, Cooking, Alternative medicine, Energy work, Reading
Main Teaching Location:
Languages:
Words of Wisdom:
   "Open your heart, and allow Divine love to flow. God is within us, and all around us, so we must purify ourselves, to once again be in resonance with this Divine energy. We must show love, compassion and forgiveness for everyone and a strong commitment to our spiritual practice; and then, by the grace of our Beloved Guru, we are shown the way to reconnect with what was never lost, our true Self. – Namaste."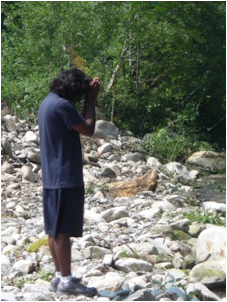 BLESSING TO THE SUPREME GOD NAVARA!
BLESSING TO SHRI GURU NAVARA!
BLESSING TO ALL THE CHILDREN OF NAVARA!